Organization And History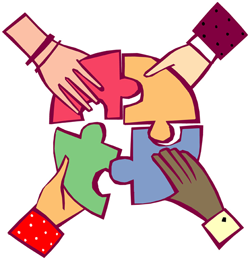 "Computer Association of Nashik" popularly known as CAN is the apex body of computer hardware dealers of Nashik. CAN was formed after many organizations felt need of having a body who would take care of the common problems faced by the channel and create a healthy atmosphere for business.
Social Activities:
CAN also perform its role in upholding social values. A Blood Donation Camp is held occasionally in association with Blood Banks, in which we donate blood. CAN has also contributed to national calamities in terms of mobilizing large fund for the cause.
CAN Monthly Meet:
As a regular activity, all the CAN members meet once in a month. Apart from the association's regular administrative business, current issues and trends of IT business are discussed. Nashik IT market has tremendous business potential. So as an opportunity to the Vendors, Distributors, Manufacturers, Importers, we offer "A BUSINESS PRESENTATION" in CAN monthly meetings. its a unique opportunity for suppliers to promote their products in nashik IT market . Many of the vendors line Intel, AMD, D-Link, HP, Lexmark, Xerox, etc. have used this platform.
CAN is always keen to organize the technical sessions and its CAN Monthly meet.
CAN Family Meet:
To maintain healthy relation among the CAN members &their families, we organize a CAN family meet every year. There are lots of games for the children and the better halves.it is day that all the members eagerly wait for.
CAN Yearly Picnic:
CAN also organizes a monsoon picnic for all its members every year. It is the only time for the members to relax and boil down the stress levels. Every year during the rainy season an overnight trip is organized which comprises of lots of games, walk and dance in the rain.
CAN IT Exhibition:
The CAN IT Exhibition is one of the most popular events in Nashik. CAN had organized a MEGA IT EVENT in the city. This technology event was a great success. Companies like Intel, HP, Compaq, IBM, D-Link, Canon, LG TVSE, Epson etc. showcased their products directly or through distributors, over 30,000 visitors took advantage of this great event.
CAN organizes such events to present the masses about new products & technology and how to use them in various fields effectively. CAN has also decided to plan more social events for students so that they get more opportunities in IT field.