Why Be A Member?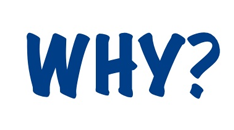 "Computer Association of Nashik" popularly known as CAN is the apex body of computer hardware dealers of Nashik. CAN was formed after many organizations felt need of having a body who would take care of the common problems faced by the channel and create a healthy atmosphere for business. The main objective of CAN is to safeguard and promote the interests of computer hardware dealers through friendship and ethical business practices. CAN envision a business environment that is professional,adherence to ethical business practice, concerns and responsibility towards its member. CAN also provide the current scenario of IT market to its members.
Expert Advice:
in this respect, experts in the matters of Excise, VAT Tax, Services Tax, Local Tax, Octroi and Law are being empanelled. CAN members will be privy to free consultation with them.
Business Development:
CAN members will enjoy a spurt in business thanks to the various schemes for business development undertaken by CAN from time to time. In fact, the most popular IT Exhibition in Nashik is held by the CAN and has become sought-after event.
Representations to Government/Trade Association:
The issues that are of concern for its members will be taken up with the authorities under the banner of CAN and pursued relentlessly.